"Keep your friends close, your enemies closer, but your suppliers the closest." This is a take-off from Al Pacino's famous line from The Godfather. 
If you've been considering starting a business, you may have come up with some of your own concepts, such as capitalizing on one of the several in-demand goods already available on the market.
However, when it comes time to actually acquire things, many business owners encounter a brick wall. Good products aren't always simple to find, whether you intend to manufacture your own products or locate wholesale vendors.
If you choose the wrong supplier, you can have product returns, poor quality, and shipping delays. But if you pick the appropriate source, you'll be on your way to offering them with high-quality goods.
What makes a good supplier? Here are the 4C's to help determine the perfect partner for you!
1. Capability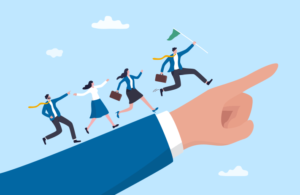 Numerous businesses can complete the same task in any industry. Capability is more about the track record of the people leading the endeavor than it is about having the physical aptitude to do the task.
Do you have confidence in the vendor you are choosing to complete the task? Do you have confidence in your vendor to act morally even when you aren't looking? Do its leaders have the necessary moral capacity? If you choose to act morally, even if you don't know how it will turn out, you won't ever face criticism for it, most especially in a positive workplace culture. You will be one step closer to a contract if you can demonstrate that your business is ethically and physically capable of performing the work.
Additionally, most of the importers are aware of the value of seeking out manufacturers of the desired goods. In fact, a lot of importers give a potential supplier's production capacity so much attention that they neglect to take other important factors into account. However, it is more difficult to confirm a supplier's production capabilities than it is to just speak with a supplier representative you identified on Alibaba. A good supplier should be able to regularly produce a good that satisfies your needs.
2. Cost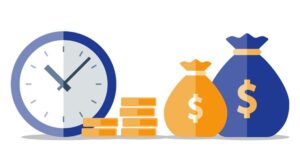 Every business transaction involves cost, but selecting a vendor involves far more considerations than simply accepting the lowest price. The price of the service or product, cost savings to the bottom line, time savings, labor savings, the cost of not trusting the vendor and losing sleep over it, and the cost of collaborating with a company with a negative reputation are all costs that a company takes into account when choosing a vendor.
Additionally, you must always strive to purchase items for the lowest possible price that you can get. You must also gather numerous offers to ensure you are getting the greatest deal. Knowing this, please watch out for providers who offer estimates that are significantly less than those of their competitors.
In the worst case scenario, you might get that goods or services that would not, at all, satisfy your standards. Or, you can end up paying costs that weren't included in the price and end up spending more than the stated cost. Tell potential partners everything you need in order to acquire a precise bid.
Your business will be able to win the contract if you can establish a reputation for caring about your clients' bottom lines while providing solutions for each of these principles.
Please remember to continually read the small print! There can be some unstated fees or charges there.
3. Communication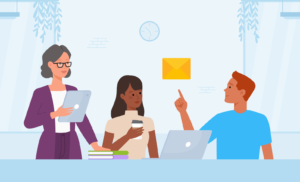 The third factor that businesses take into account when choosing a vendor is the quality of the communication. Does the supplier communicate openly, frequently, and clearly? Do the representatives communicate enough or are they overly aggressive? Do you think they treated you honestly during the sales process? The need of effective communication is one point on which most leaders can agree. Responding to all contacts within 24 hours or fewer is a smart rule to put into place throughout the entire organization.
Clients will be aware that they can count on you to consistently keep them informed of what's happening, whether it's good, terrible, or indifferent, rain or shine. This will demonstrate to your clients that you share their concern and will help them see you as the business they want to work with.
In reality, organizations with a reputation for providing exceptional customer service are likely to look after you.
References are very important, as was previously stated. Obtain vendor references from people you trust. Ask them extra questions about their experiences with customer service, particularly service that comes after the sale. 
4. Character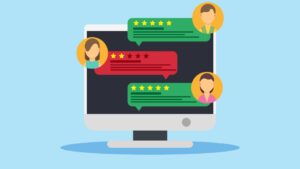 The character of the company they are hiring, as well as its leaders, is the fourth and possibly most crucial aspect, in my opinion, that businesses take into account when selecting a vendor.
Character is slightly more difficult to measure in a business transaction, but once a company and its vendors' characters are in line, it will be difficult for any rival to sever the relationship. How did the business react to this? Or did the leadership steer clear of it? Even the most absurd remarks are still visible online and are likely to be seen by customers. The information we read online frequently combines fact and fantasy.
It's challenging to maintain your reputation as a business. If you put your customers and staff first, your reputation will endure, and you'll be able to be proud of it. Create this strong foundation for your firm, and customers will come to you since they will know what to expect when doing business with you.
Take advantage of the digital age we are now living in. Customers that have unpleasant customer experiences may vent their frustration online. You can conduct a search on the internet to find this kind of feedback. Search "[vendor name] reviews" on Google. You might be shocked by what you discover, whether it's good or terrible!
Conclusion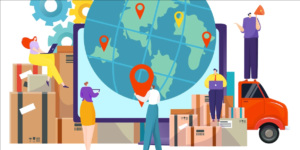 Finding manufacturers and suppliers is a special procedure, yet it is one of the startup costs. 
Finding suppliers who are a good fit is important for your new company, but they aren't always simple to identify.
Finding the ideal partner for your new enterprise typically simply requires a little more tenacity and patience than you might think when you run into dead ends or brick walls.
Do you think you're more knowledgeable about choosing the right suppliers? Are you still unsure? 
Pick the PERFECT partner with AsiaCommerce!
Contact us at philippines@asiacommerce.net or through any of our social media accounts! 
See you next time 😊