The year 2020 has compelled businesses to invest extensively in e-commerce, and the astute ones understand that innovation must continue if they want to accelerate the growth of their online businesses. E-commerce may easily join the ranks of 2020's most overused business jargon, along with "unprecedented," "new normal," and "uncertainty."
However, the popularity of internet shopping will continue beyond 2021 due to its swift growth and the ability it gives businesses to quickly respond to a generation of shifting consumers. Even with all of these, though, some people continue to question the necessity of online business. How is it beneficial?
Q1: Why have businesses used internet sales platforms to pursue simple or global business growth?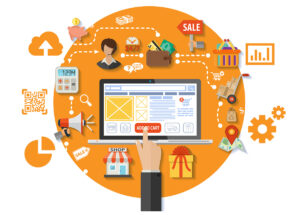 AsCo: Small and medium-sized businesses (SMEs) now have an easier time reaching a larger and more diverse target market of consumers because to the development of online technologies. Additionally, trade between nations has becoming easier. With the press of a mouse, selling goods in other countries is now practically frictionless thanks to online stores like Amazon. Nowadays, selling a product in the US is just as simple as it is in the Philippines. Logistics and shipping costs have decreased dramatically at the same time. I don't even have to leave my house to purchase something from China and have it delivered to the Philippines.
And in fact, this is one of the main benefits perks of using e-commerce. Your physical store's limitations are unimportant. Are you in a remote or challenging location? Online is not a problem. Do you have a little storefront that is hidden by bigger businesses on either side? There are no such issues with your online storefront. One way e-commerce can assist you is by helping you compete on an even playing field with large chains. Of course, this does not imply that online shopping is simple. The final decision has to be yours to make for your shop.
Q2: How did the COVID-19 pandemic affect business' sales on these platforms?

AsCo: Because of COVID, the digitalization theme has gained momentum. Six months ago, there were those who have never even thought of shopping online; today, there are more of them. They've already started, so they'll probably keep going. Given this, a fundamental change in social behavior has been seen. It has also had a significant impact on our e-commerce industry and hastened the decline of the high street. It is very simple and affordable. In fact, sales volumes during lockdown have been on pace with those during peak seasons like Black Friday or Christmas, and for many businesses, supply chain issues were the only thing standing in the way of even greater success.
Q3: What makes e-commerce different from traditional commerce?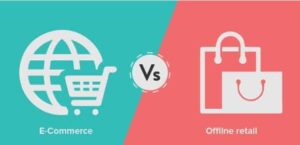 AsCo: E-commerce and traditional commerce are both common alternatives on the market. It will simply rely on several different variables. Most business dealers or sellers now conduct their retail and wholesale operations primarily through e-commerce. Where it is impossible to distribute goods and services to remote locations outside of urban regions, traditional trade is nevertheless widely used.
Additionally, in areas where few people are unable to afford digital devices, these people fall under the category of the ignorant, and traditional commerce is a common kind of business in these areas.
Due to low pricing on digital devices, a large number of sellers who are willing to compete, ease of accessibility, and an increase in connectivity day by day as a result of the e-commerce industry's efforts, the majority of the target audience has now been reached by e-commerce. Based on the availability, demand, and emergence of customer demand, both traditional and e-commerce methods are still widely used.
Q4: Globally, e-commerce was ascertained to grow exponentially. However, how would the Philippines fare?

AsCo: The Philippines' e-commerce business has been expanding over the past few years, driven by rising customer preferences for online buying and rising internet usage. This pattern has been hastened even more by the COVID-19 epidemic. As a result, GlobalData, a top provider of data and analytics, predicts that between 2021 and 2025, the value of e-commerce will increase at a solid CAGR of 17%.
E-commerce transaction value in the Philippines increased by 11.8% to reach PHP229.8 billion ($4.8B) in 2020, according to GlobalData's E-Commerce Analytics. By 2021, it is projected to rise by 15.1% to PHP264.5 billion ($5B). While industries like travel and lodging were impacted by shutdown and travel restrictions, Shivani Gupta, Banking and Payments Senior Analyst at GlobalData, says that there is a notable surge in online purchases of retail products such as groceries and electronics.
This contributed to the increase in e-commerce sales. In fact, the pandemic has increased e-commerce in the nation as cautious consumers stay at home to avoid coming into contact with disease vectors. As more people shop online and there are more online retailers operating in the nation, this tendency will likely continue. The Department of Trade and Industry (DTI) in the Philippines reports that there were 1,700 online vendors in March 2020 and 93,318 in January 2021.
Conclusion
E-commerce has the potential to grow significantly in the coming years. According to Statista, ecommerce revenue is anticipated to expand at a rate of 14.56% each year, reaching a predicted market volume of $1,365 billion by 2025, proving that it is not a fad.
Digital shoppers should anticipate being able to conduct research, explore, shop, and make purchases effortlessly across various devices and on various commerce platforms, especially with the emergence of omnichannel shopping experiences.
Overall, we must keep in mind that, in terms of the history of retail, e-commerce is still very young. There are countless opportunities in the future, but their success and sustainability will mostly depend on consumer preferences in that time.
Are you interested in e-commerce? Want to have your own business? 
Start your business with AsiaCommerce! With AsiaCommerce, we make things hassle-free, you won't have to worry about a thing! 
Contact us at philippines@asiacommerce.net or through any of our social media accounts!
See you next time 😊